Profile

not all who wander are lost
Free Account
Created on 2010-05-13 04:08:04 (#514274), last updated 2012-01-27 (294 weeks ago)
3,164 comments received, 6 comments posted
614 Journal Entries, 155 Tags, 0 Memories, 15 Icons

About

Mini Bio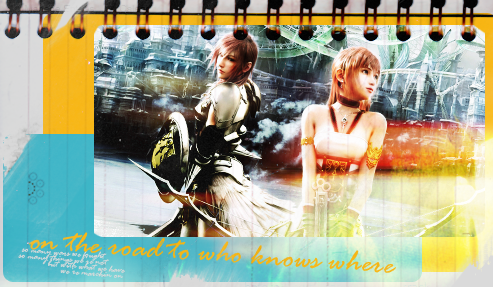 - n a m e ( s ) -
Lhinneill. Stargatefangurl. Jessica.

- b a s i c s -
22. Christian. reader. writer. musician. artist. fangirl. gamer.

- o b s e s s i o n s -
God. family. friends. love. writing. fandom. reading. music.

- a u t h o r s -
Ted Dekker. Donita K. Paul. Frank Peretti. JRR Tolkien. Michael A. Stackpole.

- t v s h o w s -
Stargate SG-1. Fringe. Castle. Chuck. Farscape. Bones. Stargate Atlantis. Haven. Xena: Warrior Princess. Firefly. Leverage.

- m o v i e s -
Star Wars. Lord of the Rings. Harry Potter. Avatar. Disney. Serenity.

- g a m e s -
SWTOR. Final Fantasy VII, VIII, X, XIII, Crisis Core. Kingdom Hearts. Mass Effect. Valkyria Chronicles. Fable I, II, III. KOTOR.


This journal is semi-friends only. All my fanart and fiction is available for everyone to see, but most of my personal posts are f-locked. Feel free to friend me, but please drop a comment somewhere to let me know. I'll be happy to friend you back if we have shared interests. :)

Layout profile code thanks to ReversesCollide

Connect
art
,
aslan
,
bastila shan
,
chronicles of narnia
,
chuck
,
chuck/sarah
,
crisis core
,
daniel/vala
,
evanescence
,
fable
,
fanfiction
,
fiction
,
final fantasy
,
firefly
,
fringe
,
fullmetal alchemist
,
god
,
jedi
,
jesus
,
kotor
,
mal/inara
,
mmorpgs
,
nightwish
,
obi-wan kenobi
,
obidala
,
peter/olivia
,
river tam
,
sam/jack
,
simon/kaylee
,
star wars
,
stargate atlantis
,
stargate sg1
,
swtor
,
valkyria chronicles
,
within temptation
,
writing

People
[View Entries]

Communities
[View entries]

Member Of (3):

Subscriptions (5):

Administrator Of (1):

Feeds
[View Entries]

Subscriptions (0)

Linking
To link to this user, copy this code:
On Dreamwidth:
Elsewhere: