In honor of all those who gave their lives for freedom.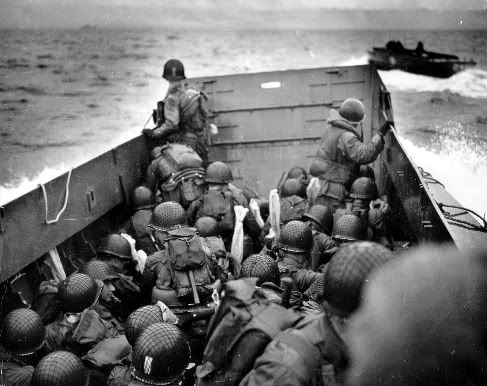 He crouched low, halfway back in the landing craft. He shivered, partly from the frigid morning air, partly from the cold anticipation of what they were heading into. Men crowded around him, all of them sharing the tense silence.
Through the fog, he could see the shore ahead. He knew what was waiting there. The enemy was dug in along those cliffs--dug in deep. They'd all been briefed, all knew the risks, what was at stake. He might not make it home alive. Hell, he might not even make it out of the water. But if he didn't get out of the boat, someone else would have to die instead.
He was a soldier. He had his orders. They were going to take that beach, damn the consequences.